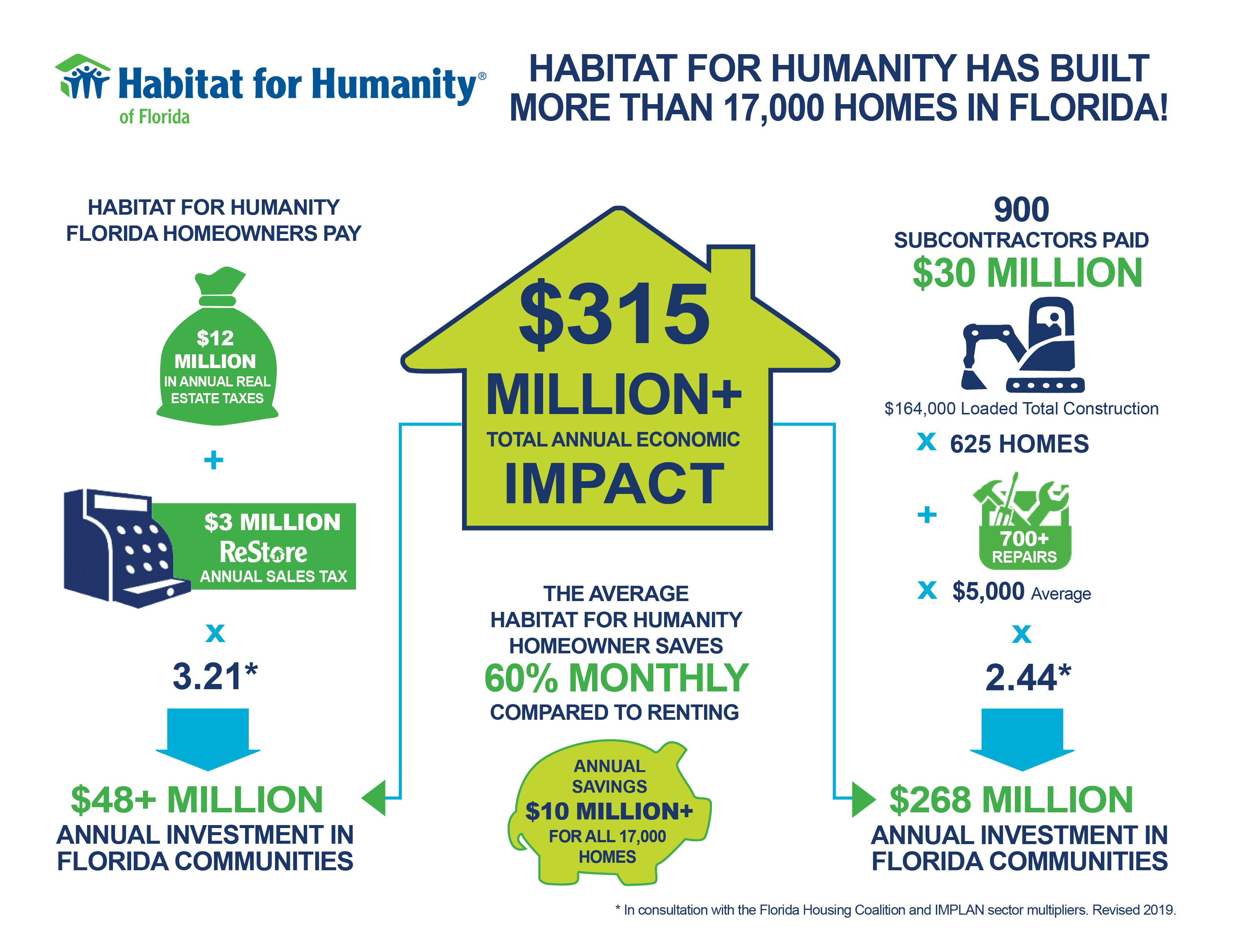 This infographic shows the following:
Habitat for Humanity has constructed more than 17,000 homes in Florida.
Habitat Homeowners in Florida pay $12 million in annual real estate taxes.
Habitat ReStores, our retail operations, contribute more than $3 million in annual sales tax on the merchandise that we sell.
The Average Habitat Homeowner in Florida saves 60% monthly on their housing costs compared to renting, which represents a $10 million+ savings for all 17,000 homes. 
Habitat for Humanity - in addition to volunteers - engages an average of 900 subcontractors annually, representing payments to those subcontractors of $30 million. 
Total cost of construction is an average of $164,000 per home in Florida.
Habitat builds an average of 625 new homes annually. 
Habitat repairs an average of 700 homes annually.
All of these activities add up to an average of $315 million PLUS in economic activity each year to the State of Florida.